Rice cookers are truly the work horses of the Chinese kitchen: toiling each day behind the scenes and maybe even taken for granted despite their constant effort to optimally prepare a bowl of rice. Our National rice cooker has faithfully delivered thousands of bowls of perfect rice over the years. However, it was beginning to show its age.
The once pristine pan had accumulated some unsightly nicks and scratches in its non-stick coating. While purchasing a new rice cooker is one option, a cheaper alternative may be to just buy a replacement pan.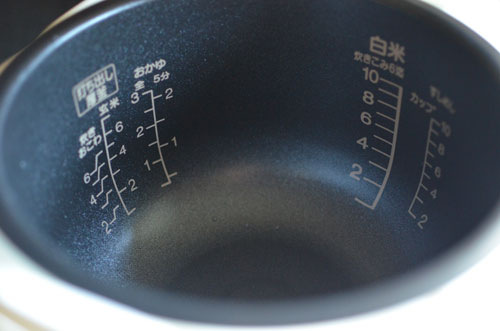 So now, the rice cooker has a new non-stick pan which I purchased from the Panasonic. If your rice cooker pan starts wearing out, don't forget to consider purchasing a replacement part instead of buying an entirely new rice cooker.