The National Zoological Park in Washington, D.C. offers visitors an encounter with rare Giant Pandas.
We reached the Giant Panda exhibit shortly past noon on a warm Washington afternoon and I was concerned. After all the talk about Giant Pandas, the warm weather had me worried that our good friends would be huddled out-of-sight in some cool den. And, looking around, I could not see a single Giant Panda.
Inside the monitoring station, I could see a Giant Panda taking a nap at an indoor pen. Better than nothing, I thought.
After exiting the station, I continued walking and spotted this Giant Panda getting ready for feeding time.
The zookeeper offered the Giant Panda a brown bag of treats. In the lunch bag was bamboo shoots and frozen fruit.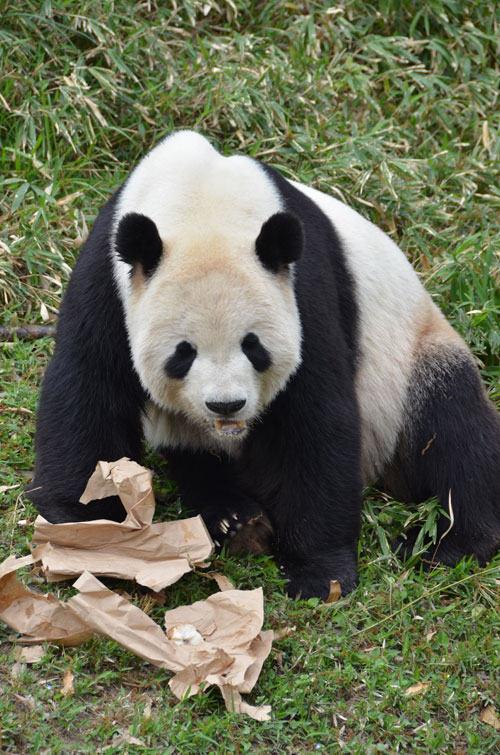 Giant Panda munching away on the bamboo shoot. Big smile!
Giant Panda scratches that itch with the foot.
Thankfully, the Giant Panda made an appearance and we all left happy.
The National Zoo is a short walk from the Woodley Park-Zoo metro station.