Inspired by AAA's Top Beach Towns for Summer article in the most recent issue of VIA Magazine, I headed out to Pescadero for the first time. I first stopped at Arcangeli Grocery Co..
The original plan was to picnic at Año Nuevo State Park; however, since it was already close to lunch, we ate at the picnic tables behind Arcangeli. We enjoyed two loaves of still-warm artichoke garlic bread, cheese, ham and turkey, all purchased from Arcangeli. After a day of adventure, we only had a small corner of bread left.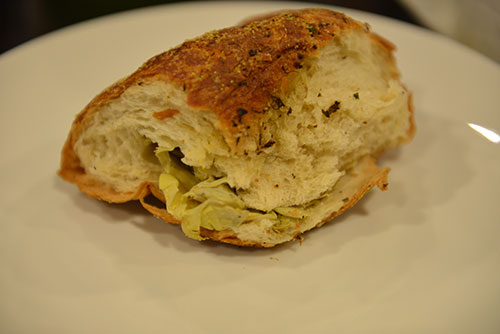 Pescadero is not a big town. In fact, all the dining establishments mentioned in the VIA Magazine article are all on the same block of the same street. So, you can easily walk around town and find what you like.
After our lunch, we headed off to Año Nuevo. Summer is the off-season for the elephant seals, so it was not crowded at all.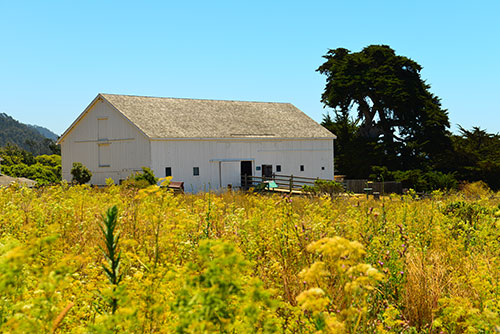 From the visitor center, the path to the South Point and North Point viewing stations is quite picturesque.
Spotted some red berries along the way.
Usually, I only see pine cones on the ground. Here, the pine cones are visible on the tree.
After a short hike, we arrived at the J. Thomas Staging Area. Beyond this point, you need a permit, which can be obtained at the visitor center.
The path out to the viewing stations can be a bit tiring, with plenty of energy spent walking on the sinking sand.
Before the seals were visible, I could already hear them barking. However, at South Point, I only spotted a handful of seals. Most of them were snoozing under the warm sun.
The bulk of the seals were at North Point.
Perhaps, just enough to make the experience interesting. While most the seals were relaxing on the beach, a few of them were mixing it up on land:
and in the water:
On the way out, we stopped off at this secluded beach.