A MacBook Pro with Retina Display showed up this morning.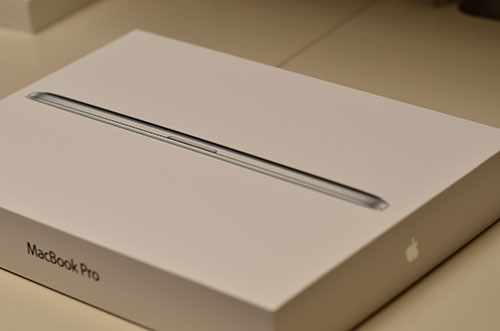 First, the top cover of the box was removed. The MacBook Pro was wrapped in a transparent protective film.
MacBook Pro out of the box.
The MacBook Pro sits recessed in its box. Below, Apple carefully stored the power cord and other accessories.
The svelte MacBook Pro with Retina Display resting atop its older cousin, the beastly 17″ MacBook Pro.
The screen is ajar.
After pressing the relocated power button…
The gorgeous Retina Display beckoning its new owner.