2012 marks the 100th anniversary of the Cherry Blossom Festival. Although I visited Washington, D.C. before the average peak bloom date, all the cherry trees around the tidal basin–save one–had already bloomed due to the unseasonably warm temperatures. Fortunately, the cherry trees along the Potomac River, as well as a few around the city, were still at their grandest.
I have some cherry trees in my yard, but they are not as gorgeous as the ones around the tidal basin.
From afar, the blossoms appear as pink cotton balls.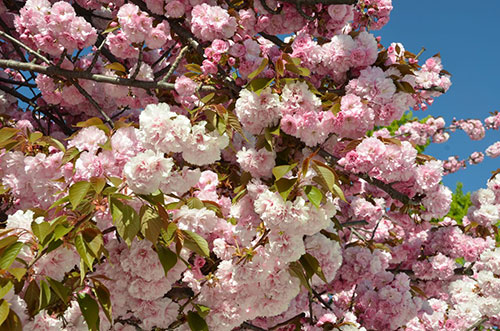 Up close, the blossoms are almost like pink carnations.
A bus runs from the Jefferson Memorial to Hains Point, if you are interested in viewing the cherry blossoms along the Potomac River.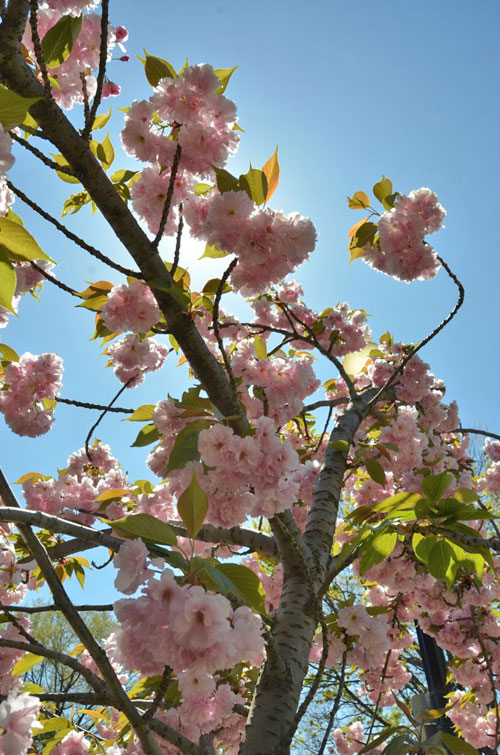 I also found cherry blossoms at the United States Supreme Court.
I may have missed the cherry blossoms around the tidal basin, but what remained in other locations was still absolutely beautiful. Simply gorgeous.