During my stay in Monument Valley, I signed up for a scenic excursion with Monument Valley Safari. Our tour departed from the parking lot of The View Hotel.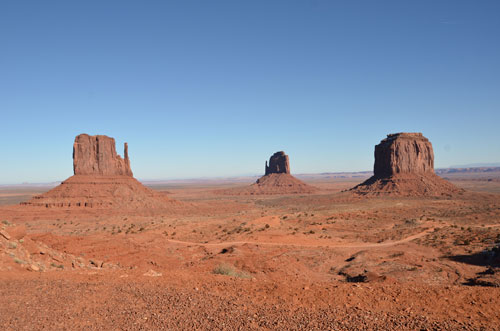 Now, this being my first visit to Monument Valley, I was not too sure what to except, outside of a view of the legendary mittens.
Seeing the mittens in person is impressive enough. But, Monument Valley had even more to offer, such as a rock formation resembling an Indian face.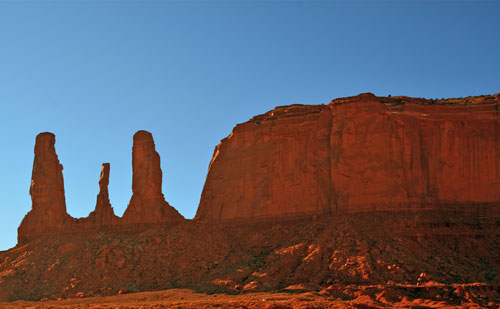 The Three Sisters.
I had opted for a sunset tour of Lower Monument Valley. During the winter, the sun sets quite early. It's already heading down behind this rock formation.
All sorts of arches and other natural formations in Monument Valley.
Hail to the Big Chief!
I had wondered whether spending a few hours looking at rock formations would get boring. The answer is no. The landscape was absolutely stunning, with each monument, butte or mesa different from each other. Monument Valley is one place that I wish I could have stayed longer.