I recently visited the Children's Discovery Museum of San Jose. I had expected a dedicated, attached parking structure to easily shuttle the kids in and out. However, after a quick trip around the block, I ended up at a fixed fee $5.00 parking lot on Auzerais Avenue tucked under Guadalupe Parkway/87. From the parking lot, the path to the museum is just a short, manageable walk.
If you are interested in arriving by public transit, the VTA Light Rail has a Children's Discovery Museum station on the Alum Rock / Santa Teresa Line.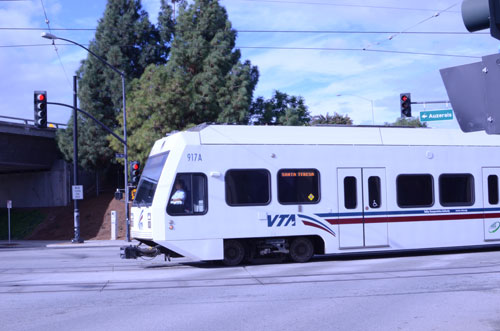 Bob the Builder really gets around. I saw him at Legoland and the Discovery Science Center in Santa Ana during the past year or so.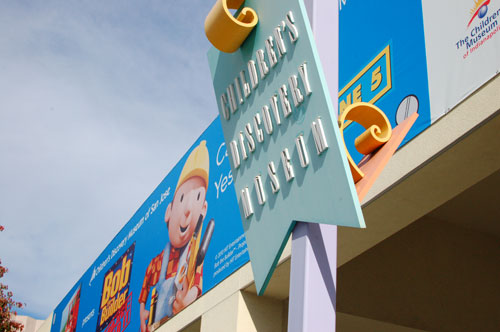 The Bob the Builder activity room featured an impressive collection of Bob the Builder characters and construction vehicles. I loved the plumbing challenge where your junior plumber could attempt to reassemble the pipes under a play sink. Of course, the endless Bob the Builder video playing back on the television proved to be the true kid magnet.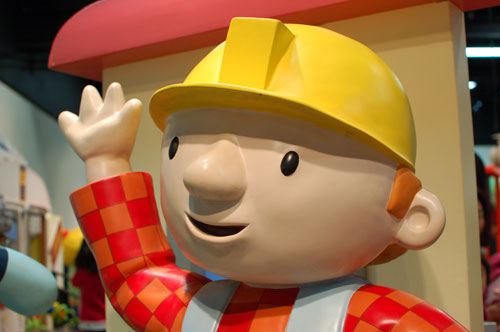 The bubble room was also a popular destination. The museum featured a number of bubble tables with rings and other frames for creating bubbles of all sizes. A lot of fun for kids and adults alike.
Upstairs, the museum had a few craft rooms for some hands-on projects. During our visit, we were interrupted by a piercing alarm and a compulsory building evacuation. That decommissioned fire truck at the museum entrance proved no match for the flood of fire trucks that quickly surrounding the premises.
If you are going, bring your own food. I think I may have had the world's worst teriyaki chicken bowl at the Kids' Cafe. The sauce did not taste like teriyaki and the raw, baby carrots seemed out of place. I love my veggies, but I have never been to a Japanese restaurant where teriyaki chicken came with raw carrots.