Returned to Howie's Artisan Pizza for some more good food and photos:
The delicious flatbread that accompanies the hummus and tahini appetizer. Who can resist warm, soft, puffy flatbread? Great plain or with the hummus.
The above-mentioned hummus and tahini.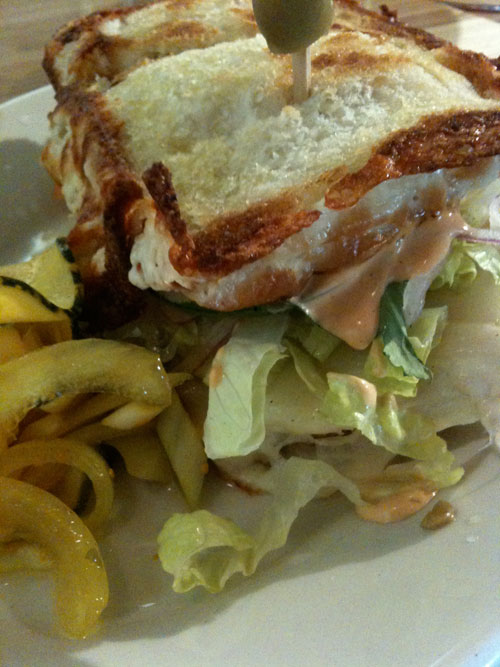 Finally, I ordered the chipotle chicken sandwich just for variety. Loved everything except for the chicken breast. The pizza and flatbread are the true stars at this place. No reason to order anything else.