Mount Diablo State Park (CA State Parks, Mount Diablo Interpretive Association, Reserve America) is located in Contra Costa County near the communities of Alamo, Danville and San Ramon. A visitor center is located at the summit of Mount Diablo where you can absorb a 360° view of the surrounding region. I could see the Golden Gate Bridge from the summit with the naked eye. However, I did use an inexpensive set of binoculars to confirm the sighting. During my visit, the center was closed on account of employee illness. However, the observation deck was still open to public access during this time.
The sunset, as viewed from the Juniper campground.
The Juniper campground features a trail that ascends up the mountain. On a hot summer day, I had no interest in heading up that trail.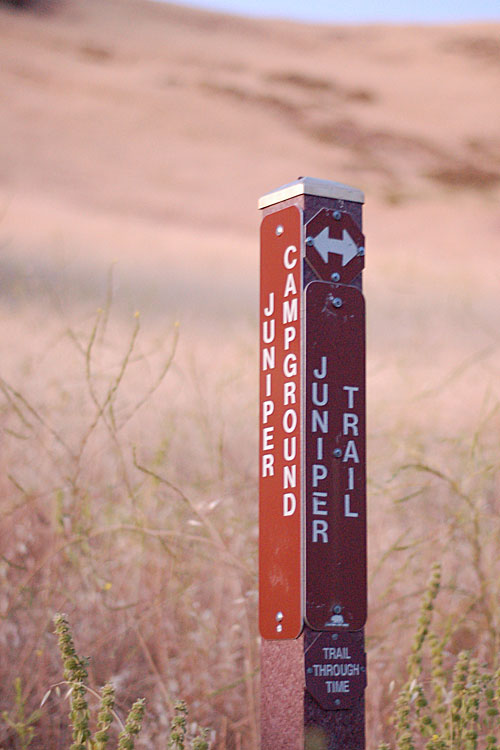 The Juniper campground is quite large. The campsites varied in size and shade. Some sites were more exposed and had better views. However, even the interior sites with more trees were no match for the howling wind that swept through our campsite starting around 4 a.m. Hard to sleep while the tent is rattling around.
The Juniper campground does have running water near each campsite. In addition, the bathrooms are located at the far end of the campground with toilets and hot showers.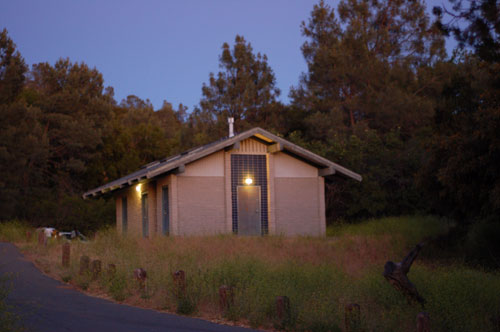 Once the sun sets, the sky really lights up with all the stars aglow. Right before the trip, I purchased Star Walk for iPad to see whether the iPad could make astronomy any easier. Incredible! Of course, with the iPad Wi-Fi model, Star Walk could not determine the precise location. However, I was able to enter Walnut Creek, CA, which was not far away. Star Walk works pretty much as I had expected. When I lift the iPad up to the sky, I can see the various stars and constellations in front of me. However, not all objects displayed on Star Walk were visible to the naked eye, so there's some interpretation involved. Star Walk was not a mirror image of the sky. As I panned across the sky, Star Walk would track my movement and display the relevant celestial objects in my view. Simply amazing. A lot more fun than reading a compass and manually looking up star charts.